Colleagues and friends from the worlds of international development and academia pay tribute to the life and work of Lowell Hardin.
---
Lowell Hardin: "Quietly Inspirational"
By Sheila Avrin McLean
It was the early 1970s and David Bell asked me to join Lowell Hardin and representatives of the Rockefeller Foundation, FAO and UNDP at a meeting convened at the World Bank.
---
Does Foundation History Matter?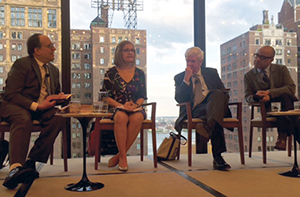 The New York chapter of the Laff Society met at the Foundation's building in New York City on May 12.
---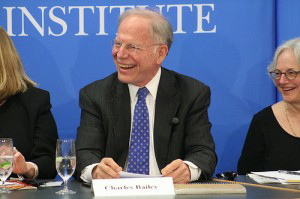 By Charles Bailey
Charles Bailey, the director of Ford's Special Initiative on Agent Orange/Dioxin reports.
---
Dori Maynard's Legacy: Diversity in the Media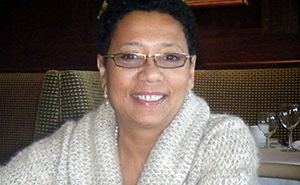 I joined hundreds of family members, friends, journalists and funders in mourning the death of Dori J. Maynard…an unflinching critic of the news media's treatment of African Americans and other minority groups.
---
Ford's New Approach To Licensing Grantee Products
By Alan Divack
The Ford Foundation now requires grant- funded products and research be made available using a Creative Commons license.
---
Joan Kaufman is now director of the Columbia Global Center in Beijing.
---
A Tribute: Shepard Stone, Architect of Germany's Re-education and Co-Builder of the European Union.
By James R. Huntley
Shepard Stone—the son of a Jewish tailor from Latvia who settled in New Hampshire—deserves a good chunk of the credit.
---
A Life in Development: "Seizing the Opportunities"
William Gamble recounts his experiences during a long life-time working in international development.
---
From the ACLU: "Edward Snowden Wired"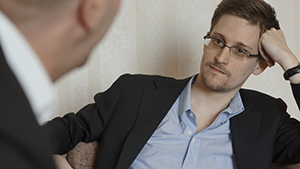 The ACLU has been providing Snowden with legal council since 2013. In January 2014, Anthony Romero flew to Moscow to meet him.
---
Letter: The Ford Foundation in South Africa
Will Hertz has some comments about the three articles on South Africa.
---
Chapter News: Tell Us Your Stories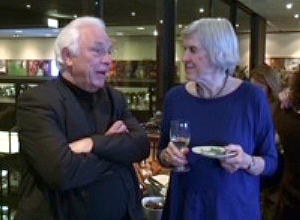 The NY chapter meeting launched The Recollections Campaign—an opportunity for members to share memories from their time at Ford.
---
The Ford Foundation in India: Helping Spur "Open-Mindedness"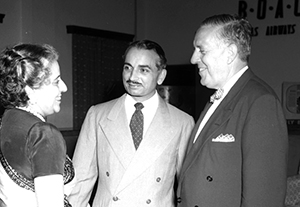 By R. Sudarshan. Anxiety about the advance of communism in Asia may have prompted the U.S. to encourage Paul Hoffman, former administrator of the Marshall Plan and president of the Ford Foundation, to visit India.
---
A Heartwarming Tale in Scotland's Referendum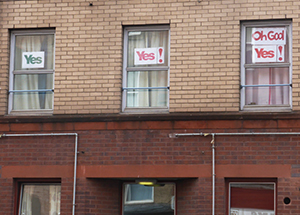 By Richard Magat
It all started with a wonderful visit made to Scotland some dozen years ago.
---
The Ford Foundation in South Africa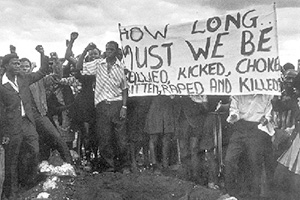 In 1953 the Ford Foundation gave $50,000 to the South Africa Institute of Race Relations for educational and research activities, beginning an enduring commitment that has contributed significantly to that country's often painful but relentless passage out of oppression.
---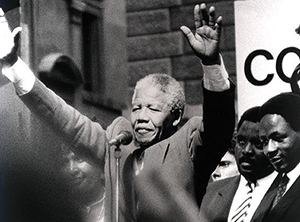 By Sheila Avrin McLean
The Foundation's policy focus became helping South Africans prepare for a post-apartheid, majority-ruled South Africa, where rule of law was honored and education was a right for all.
---
Developing Black Leadership
Fellowships are provided for emerging social scientists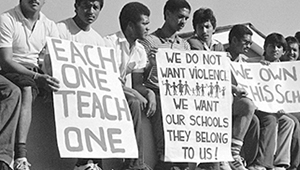 By David Smock
Over a ten-year period a Ford Foundation program provided scholarships to hundreds of black South Africans who earned degrees at American institutions.
---
Visions of Johanna
Inside the museums, apartheid goes on trial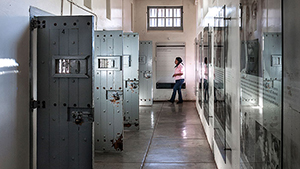 By Gerard Salole
The seemingly effortless embrace of both the ugly past and optimistic future is part of the panache with which South Africans have taught the world a valuable lesson about remembrance and forgiveness.