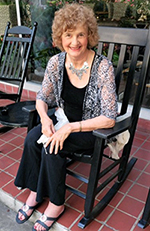 By Joy Carol
We might not be able to be cured or healed, but we can choose how we respond to our challenges, no matter how difficult they may be.
---
Music in the Time of Covid: Stellar Performances Online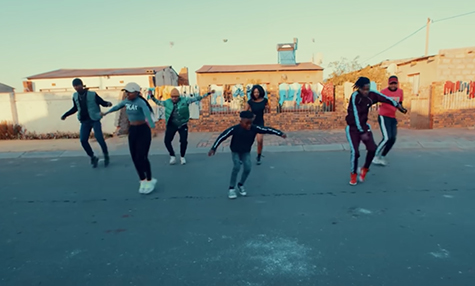 By George Gelles
Since last Spring, when the pandemic's dangers were widely acknowledged and "live" performances were suspended, musicians and dancers have begun to show great imagination in rethinking their art, its creation and dissemination.
---
Brian Urquhart Meets Sam Nujoma in Swakopmund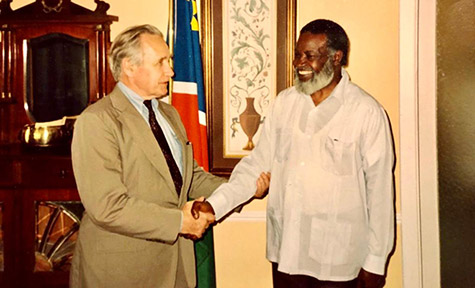 By Steven W. Lawry
John Gerhart's fax read: "Brian Urquhart, Ford Foundation Scholar-in-Residence and one of the great men of the 20th century, visiting your office in Windhoek next month. Please make all necessary arrangements."
---
This is the 100th issue of The LAFF Society's newsletter, the first coming out in the Fall of 1991, not long after LAFF's founding.
---
A Journey to Bismarck: Finding "Generosity of Spirit"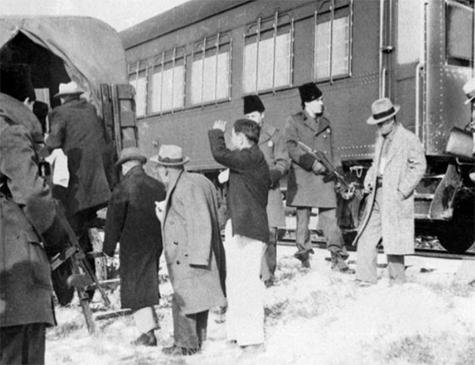 Roberta Uno seeks to understand her family's ordeal as internees during World War II, and finds a "generosity of spirit" linking cultures and generations.
---
The Role of Communities in Resolving Disputes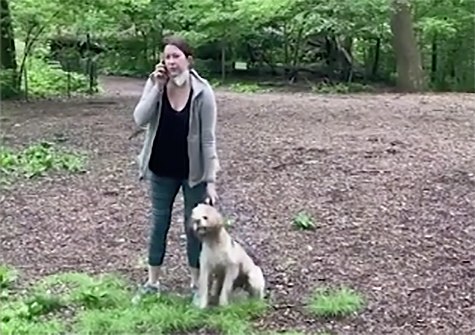 Two articles that explore the persistent, divisive national problem that has taken on greater significance with the recent eruption of racial conflicts: the pressing need for "serious investments in conflict resolution in our communities".
---
Book Review: A Collection of Pieces by a Singular Patron of the Performing Arts
By George Gelles
George Gelles examines the collected writings of W. McNeil Lowry, the Ford Foundation's legendary promoter of the arts who The New York Times called "the single most influential patron of the performing arts that the American democratic system has produced".
---
Book Review: A "Compelling Context" for "Profound Pessimism"
By Thomas Seessel
Tom Seessel probes the meanings and lessons derived from The End of the Myth, the 2020 Pulitzer Prize-winning study of the shifting meaning of the frontier in this country's history, a book that expresses "profound pessimism about America's future".
---
Memoirs of an International Life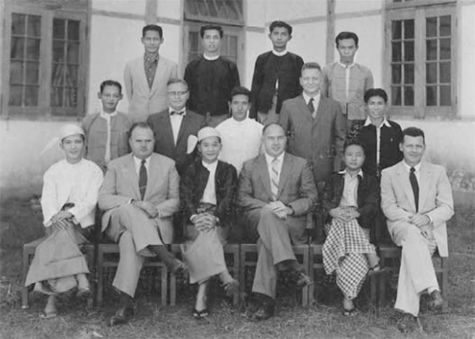 Excerpts from a self-published memoir by William Gamble, an odyssey replete with personal and professional details, from mundane to physically harrowing, painting a full and fascinating picture of the life of a Ford Foundation overseas representative and his family in the early days of the foundation's international work.
---
Ten Things Hollywood Can Do to Fight Racism and Promote Justice
By Alan Jenkins
There are a range of concrete actions that the film and television industry can take, right now, to fight racism and promote justice.
---
From LAFF's Archive: The Spirit of 76
Howard R. Dressner, a former Foundation vice president, "with eloquent and searing language, portrays the world in which the Ford Foundation found its expanding voice…."
---
A Reminder: Record Your Recollections
Members are urged to continue to contribute to LAFF's Recollections Project, a gathering of individual reminiscences designed "to contribute to the institutional memory of the Ford Foundation and to help us get to know each other better."
---
Share Your Papers With Ford's Archives
The Information Management team is requesting materials from all Ford staff.
---
A Small Grant Can Go a Long Way: Norm Collins and Contributions to Native American Governance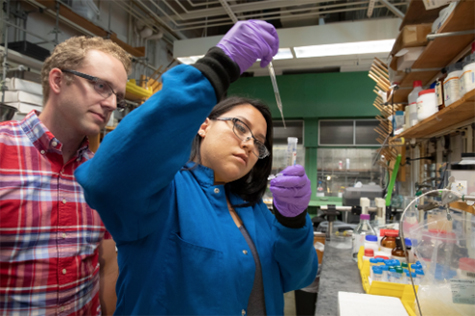 By Michael Lipsky
An initiative to promote "excellence in governance among American Indian nations" began with a small Foundation grant made years earlier by the late Norman R. Collins.
---
From LAFF's Archive: Thinking About Doc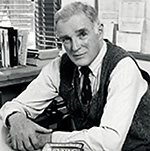 Remembering the late Harold "Doc" Howe II, with excerpts from his book, Thinking About Our Kids: An Agenda for American Education.
---
From LAFF's Archive: Consolations of Retirement
The late F. Champion Ward wrote the following waggish item about life after retirement.
---
Two TV Mini-Series with Ford Connections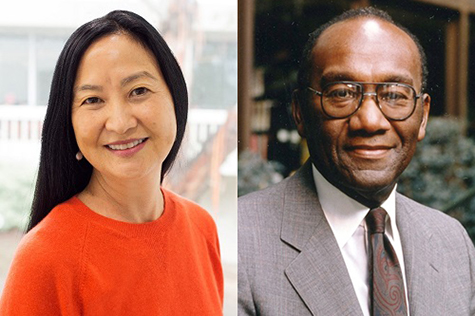 Recent acclaimed television series include the stories of two former Ford Foundation figures, Roberta Uno and Franklin Thomas.
---
"Saving America's Cities" Wins Bancroft Prize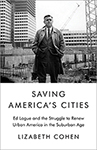 Lizabeth Cohen's book Saving America's Cities: Ed Logue and the Struggle to Renew Urban America in the Suburban Age, has been awarded the Bancroft Prize for works of history.
---
"Saving America's Cities": A "Deep Dive" into the Life of Ed Logue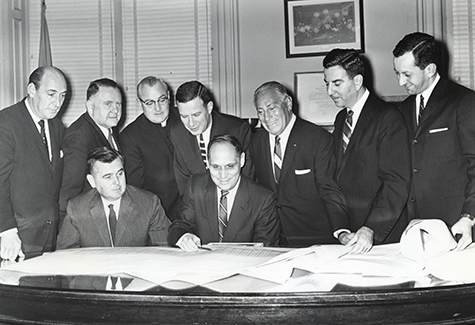 By Thomas Seessel
The life and work of Edward J. "Ed" Logue, whose accomplishments in urban development were both acclaimed and condemned, are examined in this review by Tom Seessel of Lizabeth Cohen's new book.
---
"Icons and Activists": Changemakers Honored by UNFPA
A book published by the United Nations to mark the fiftieth anniversary of the United Nations Population Fund includes people associated with the Ford Foundation.
---
George Gelles has recorded several compositions that are made available here.
---
"Amateur Professionals": Igniting the Classics With Fire and Intensity
By George Gelles
George Gelles writes about the development of "amateur orchestras", whose trained musicians exemplify the ideals of "professional amateurism" with the "fire and intensity" of their performances.
---
Fazle Hasan Abed, Founder of BRAC
Fazle Hasan Abed, founder of BRAC, one of the largest nongovernmental organizations in the world with 110,00 employees working in 11 countries to meet the needs of some 100 million people, died December 20. He was 83.
---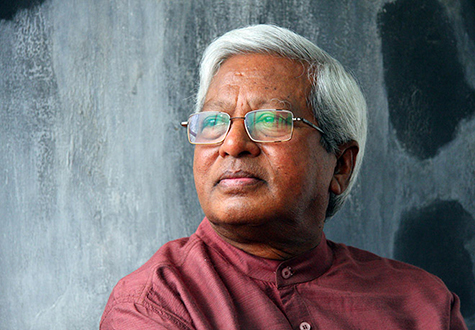 The late founder of BRAC, one of the largest NGOs in the world and recipient of early support from the Ford Foundation, is remembered by Marty Chen.
---
Domestic Drama at 1 Sabroso Place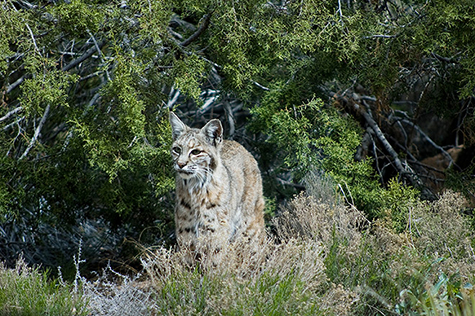 Nancy Dennis writes charmingly of a visit from a "large cat" that, fully aware of her watchful concern, carefully gave birth to and nursed three kittens in her yard in suburban Santa Fe. Its identity both startled and engaged her.
---
Challenges Threatening African Youth
Mora McLean has edited a collection of essays that provide "a transatlantic, transnational exploration of barriers that threaten the wellbeing of West African youth".
---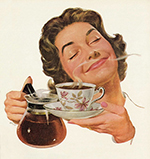 As Ford Foundation staff settled into their new home in the mid-1960s, Gertrude B. Winquist sent around a series of whimsical memos highlighting the challenges presented by the imposing building.
---
Nellie Toma, LAFF's secretary-treasurer, has completed the arduous task of indexing every newsletter since the Society's inception in 1991.