Sushma Raman, who has considerable experience in several countries with programs in social justice and strengthening civil society, will complete the mid-career program at the Kennedy School at Harvard University in May and is seeking a new position. Details are available in the classified section of this site.
---
Change at the Top at the Foundation
Luis Ubiñas, who has been the Ford Foundation's president for the last six years, announced this week that he will be leaving in September.
---
Henry Saltzman is traveling to Japan later this spring and would like to contact people who can help him with his work there. Details on what he needs is in the classified section of this site.
---
We're inaugurating the special classified section of the website with an announcement of a job opening.
---
Frank Sutton: ĎA man richly blessed with talentsí
By Robert H. Edwards
Robert Edwards delivered this tribute to Frank Sutton at a memorial service at the Century Club in New York City on February 1. It is printed here in its entirety.
---
Excerpts from recent articles by and interviews with LAFF members Rosalia Sciortino, Gary Sick, and Dina el-Khawaga.
---
By Willard J. Hertz
At 88, Will Hertz, an editor of the newsletter, moved into a new life style that he documents movingly here.
---
Speaking of Off-the-Wall Grants....
By Willard J. Hertz
Early this year I came across an article in The Detroit News that triggered memories of the most off-the-wall grant I recommended in 20 years of Ford Foundation grant-making.
---
Fords Role in Grappling with Poverty
By Alan Divack
LAFF Society members gathered at a rather unusual venue last fall for a review of the Ford Foundation's attempts to grapple with poverty in the United States over the decades.
---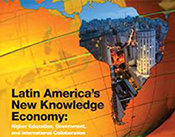 A panel discussion and reception for a new book edited by Jorge Balán is scheduled for Wednesday, February 13, in New York City.
---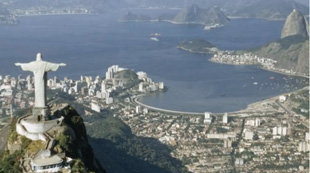 The Ford Foundation recently observed the fiftieth anniversary of its work in Brazil.
---
Social Justice Grantmaking in Today's World
By Michael Seltzer
Today, the term "social justice" has gained greater currency among foundations than ever before. Its ascendency could not be more timely as many early victories spearheaded by foundation grantees are now under serious challenges.
---
Ted Smith, an undaunted visionary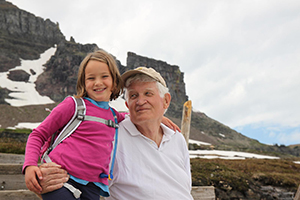 Theodore M. Smith, whose career at Ford included being country representative in Indonesia and a special assistant to the Foundation's president, died September 1 when he fell during a hiking trip in the Mission Mountain Wilderness in Montana, where he lived.
---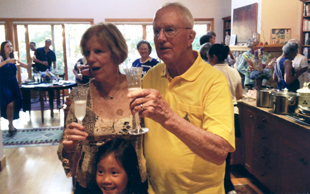 Family and friends of Peter Geithner gathered at his home on Cape Cod this summer to observe his eightieth birthday.
---
Marriage in the Woods: Ford Transfers Archive to Rockefeller Center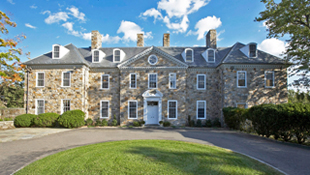 By Richard Magat
Ford Foundation has consigned its archive to the Rockefeller Archive Center.
---
Verne Atwater's memoir on the early years of the Foundation, written with Evelyn C. Walsh
---
Latin America and the Arab Spring: Civil-Military Relations
By Shepard Forman
Four former Foundation staff members were reunited recently in Brasilia at a workshop, "Agents or Guardians: Military-Civilian Relations in Latin America and the Middle East"...
---
By Sheila Gordon
A recent study by the Pew Foundation reports that 15 percent of new marriages in the United States are inter-racial. And gay marriage is breaking legal barriers daily.
---
Foundation History: Ford's IPO Foreshadowed Facebook's
By Richard Magat
Like Facebook's recent public stock offering, more than a half-century earlier, in 1956, the Ford Motor Company floated the single largest IPO until then in Wall Street history.
---
A history of the Foundation's first three decades has been written by two long-time Ford staff and current LAFF members.
---
LAFF's website furthers the Society's goal of "promoting social and professional contacts among its members" by publishing items on their experiences, activities and ideas …