The Ford Foundation in India: Helping Spur "Open-Mindedness"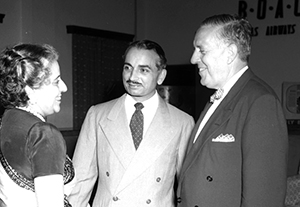 By R. Sudarshan. Anxiety about the advance of communism in Asia may have prompted the U.S. to encourage Paul Hoffman, former administrator of the Marshall Plan and president of the Ford Foundation, to visit India.
---
Chapter News: Tell Us Your Stories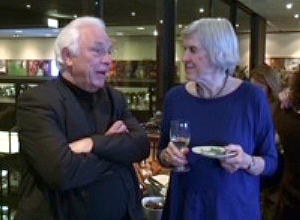 The NY chapter meeting launched The Recollections Campaign—an opportunity for members to share memories from their time at Ford.
---
Letter: The Ford Foundation in South Africa
Will Hertz has some comments about the three articles on South Africa.
---
Personals: Christmas with LAFFers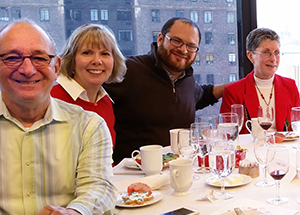 What LAFFers were up to during the holidays.
---
A Heartwarming Tale in Scotland's Referendum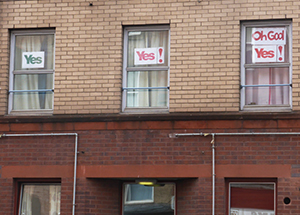 By Richard Magat
It all started with a wonderful visit made to Scotland some dozen years ago.
---
The Ford Foundation in South Africa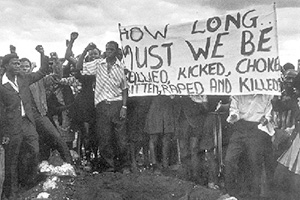 In 1953 the Ford Foundation gave $50,000 to the South Africa Institute of Race Relations for educational and research activities, beginning an enduring commitment that has contributed significantly to that country's often painful but relentless passage out of oppression.
---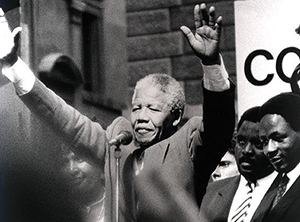 By Sheila Avrin McLean
The Foundation's policy focus became helping South Africans prepare for a post-apartheid, majority-ruled South Africa, where rule of law was honored and education was a right for all.
---
Developing Black Leadership
Fellowships are provided for emerging social scientists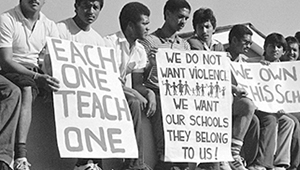 By David Smock
Over a ten-year period a Ford Foundation program provided scholarships to hundreds of black South Africans who earned degrees at American institutions.
---
Visions of Johanna
Inside the museums, apartheid goes on trial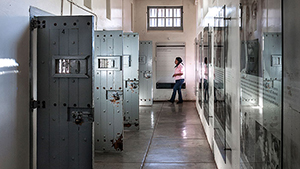 By Gerard Salole
The seemingly effortless embrace of both the ugly past and optimistic future is part of the panache with which South Africans have taught the world a valuable lesson about remembrance and forgiveness.
---
Contributors of South Africa articles
Background on Sheila Avrin McLean, David Smock, and Gerry Salole.
---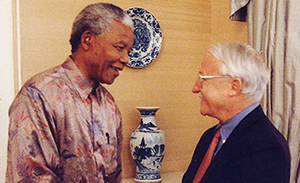 John Gerhart, pictured here with Nelson Mandela after the South African president's release from prison, was named the Foundation's first representative in that country in 1993, a logical choice based on his long association with the region.
---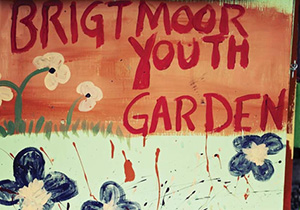 By Jon Funabiki
Listen to the people and you quickly understand that the situation in Detroit is complicated and that it didn't sneak up on them.
---
Detroit Bankruptcy: A Work in Progress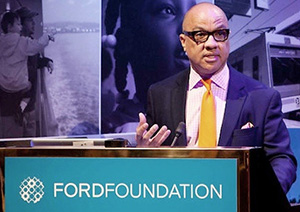 By James Kelly
The Ford Foundation's new president, Darren Walker, is front and center among foundation leaders who are involved in a philanthropic initiative to help Detroit move forward to a more promising post-bankruptcy future.