The Ford Foundation in Russia and Eastern Europe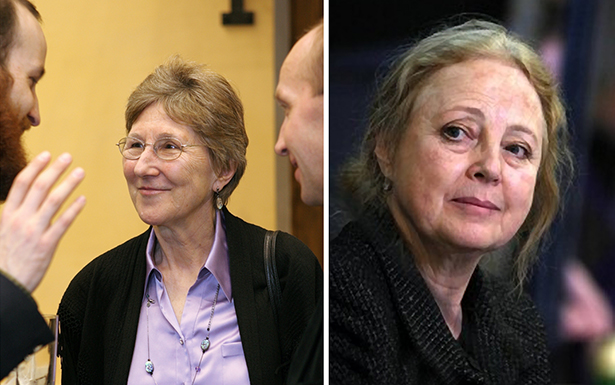 Mary McAuley and Irena Grudzińska Gross
When the Soviet dissident Valery Chalidze died this past January, long living in exile in this country, his passing brought attention to the many courageous people supported by the Ford Foundation in their struggle for freedom from the Soviet state, and who in turn helped Ford find a role for itself in post-Soviet Russia.
As a young man in Russia he founded an underground journal, Social Issues, and disseminated materials forbidden by the government. He defended the rights of Jews who had been denied emigration from the Soviet Union, and the rights of homosexuals, considered an "inappropriate subject".
He was allowed to visit the United States in 1972 to lecture at universities but was not allowed to return. But he continued to produce banned works, including through two publishing ventures, Chalidze Publications and Khronika Press.
And he helped the Foundation identify individuals, groups and institutions that could help Ford plot a way forward in Russia and Eastern Europe. The Foundation had established the Soviet and East European Study Group (SEESG) in 1988 to explore opportunities in the region, and out of its work, and with guidance from many who knew the region well, including Chalidze, came programs and initiatives explored in two articles in this issue.
Mary McAuley, Ford's first representative in Russia, provides a first-hand account of the trials, tribulations and satisfactions of working in an environment the world was only beginning to understand.
And Irena Grudzińska Gross, who headed the Foundation's East European program, discusses the successes, failures and frustrations of work in that rapidly changing region.
The Moscow office was closed in 2009 and the East European program has been phased out, but these articles provide intriguing insights into a pivotal period in world history—and that of the Ford Foundation.