More From the Archives
These pictures represent a continuing effort by the newsletter to offer LAFF's members a glimpse into their past, and to gather more background on the Foundation's history.
The pictures are from Ford's vast collection housed at the Rockefeller Archive Center, which is always on the lookout for photos and documents that members would be willing to donate. If members can provide information on these photos, or would like to donate their own records, they can contact Rachel Wimpee at rwimpee@rockarch.org
And should any of the pictures prompt a memory that a member would like to share, the newsletter always is interested in publishing such articles.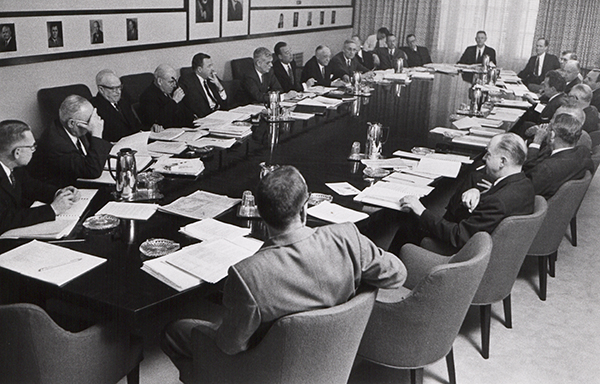 The Foundation's annual meeting in New York in May 1957. Henry Ford II is fifth from the left, taking a puff on his cigarette, with, to his left, Henry Heald, then president of the Foundation, and, to Heald's left, H. Rowan Gaither, chairman of the board.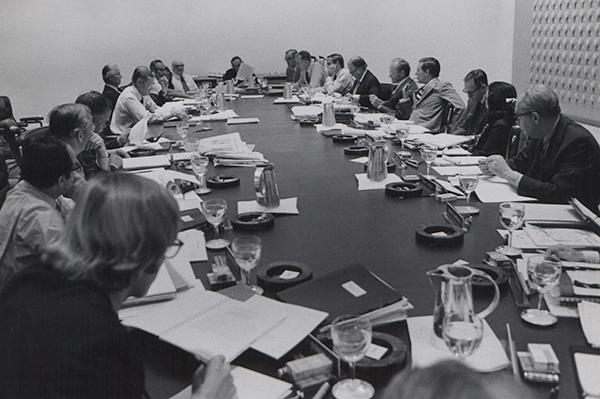 An officer's meeting, sometime in the 1970s. Robert McNamara is in the middle on the left; McGeorge Bundy, the Foundation's president, is in the middle on the right, with Henry Heald on his right.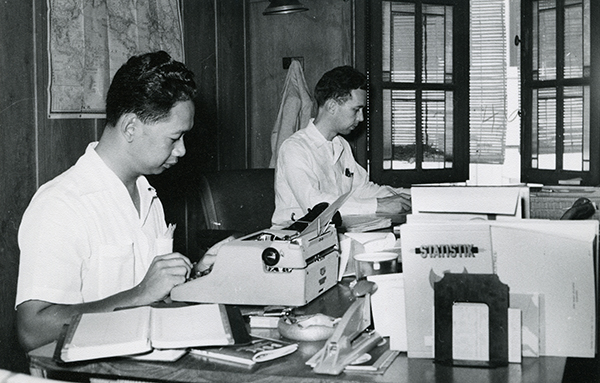 Indonesian nationals at work in the Jakarta office.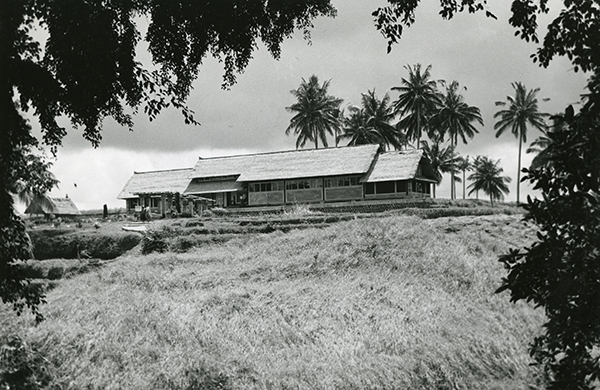 The Jakarta office building.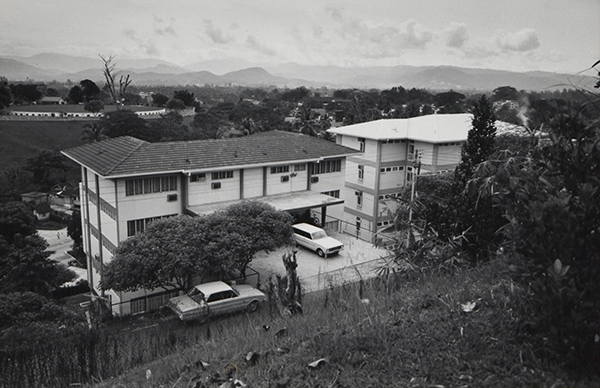 The Foundation's building in Kuala Lumpur, Malaysia, in a picture taken in 1965.