A Kind and Generous Spirit
By Theodora Lurie
Thea Lurie, now an editorial and communications consultant, worked in the Foundation's Office of Communications from 1990 to 2005.
Dick had long left the Ford Foundation
when I met him soon after I started working there. He would stop by the Office of Communications en route to the archives, where he was conducting research for his book. From the start I recognized a unique soul—curious and engaged, an elder statesman with a sharp wit and a playful sense of humor, a kind and generous spirit.
Through the years I often tapped into Dick's vast knowledge and wisdom about the world of philanthropy. But he had many interests and our conversations were wide-ranging, as were the settings where they took place. Dick was as comfortable in the hamburger joints he occasionally suggested as he was in the more elegant surroundings of The Century Club. He was always great company.
Rest in peace, my friend.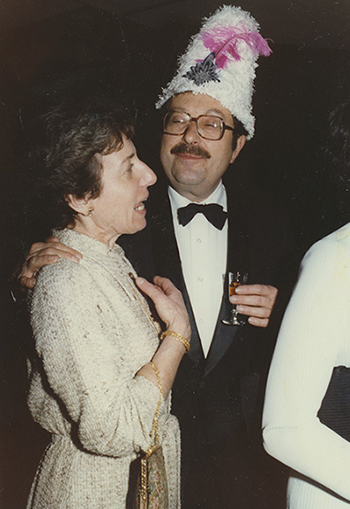 Dick and Gloria Magat