Peter F. Geithner Memorial Service
More than 80 friends and colleagues of the late Peter F. Geithner, who worked for the Ford Foundation for 28 years and was a former president of The LAFF Society, gathered in New York City at the Ford Foundation headquarters on September 8 to honor a man described as "a champion for justice who served the cause of human dignity with distinction".
The following are some pictures taken at the gathering. We are unable to identify all the people in the photographs, so would appreciate it if readers who know who they are would send us the information. We can add names when we get them. Contact either John LaHoud at jlahoud25@hotmail.com or Nellie Toma at treasurer@laffsociety.org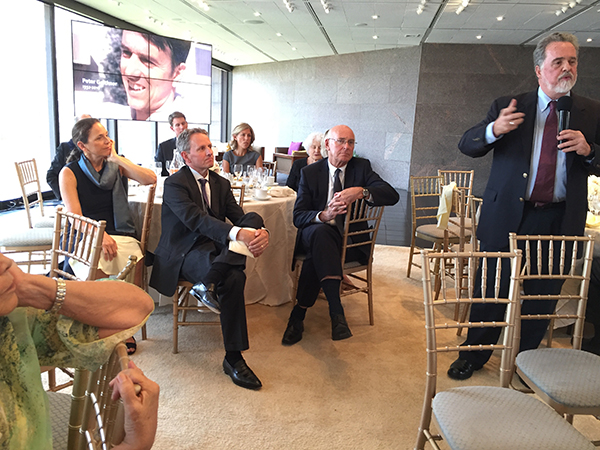 Raymond Offenheiser speaks at the memorial service. Pictured at the table are Timothy Geithner, Peter Geithner's son, in front in the center; his wife Carol, to his right; and Ian Martin. Behind them, from the left, are David Geithner, another son of Peter; David's wife, Christine; and Leona Forman.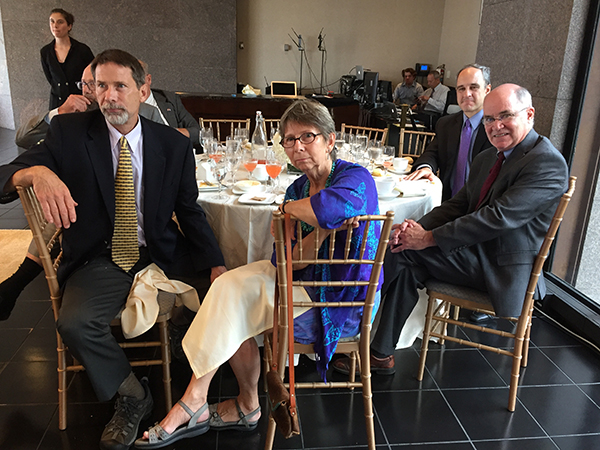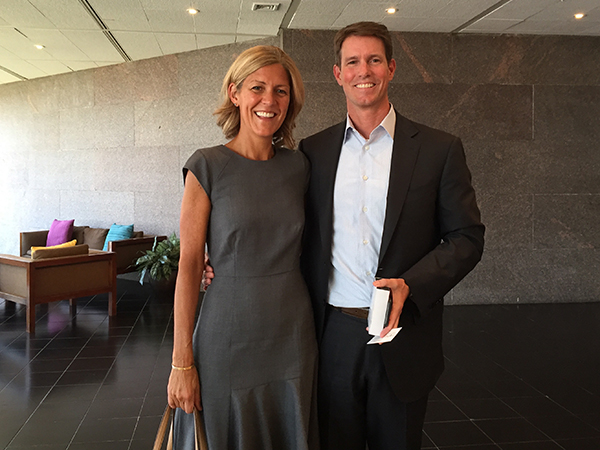 David Geithner, one of Peter Geithner's sons, and his wife, Christine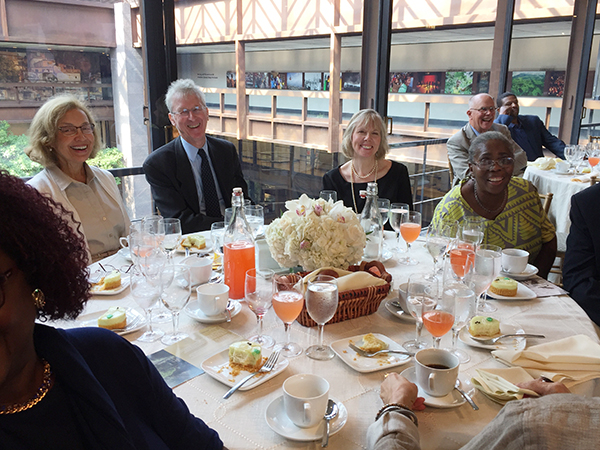 From the left, Margaret Black,

Seamus O'Cleireacain, Dianne DeMaria, and Sheila Nelson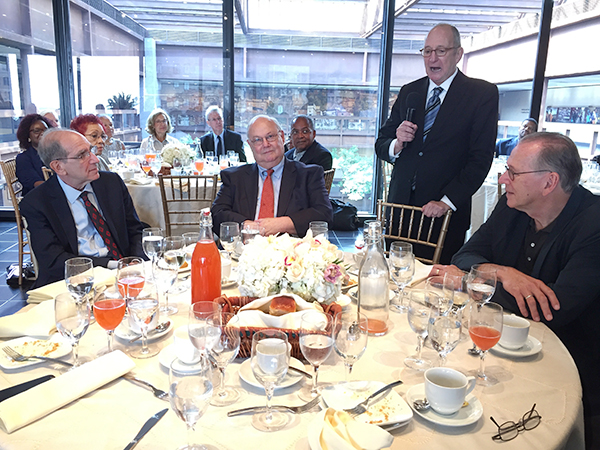 From the left, Barron Tenny, Barry Gaberman, Michael Seltzer and Bruce Stuckey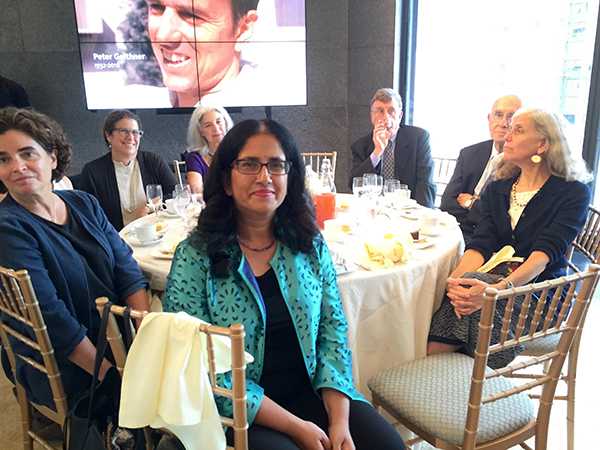 Rebecca Nichols at the left in front, and Sushma Raman.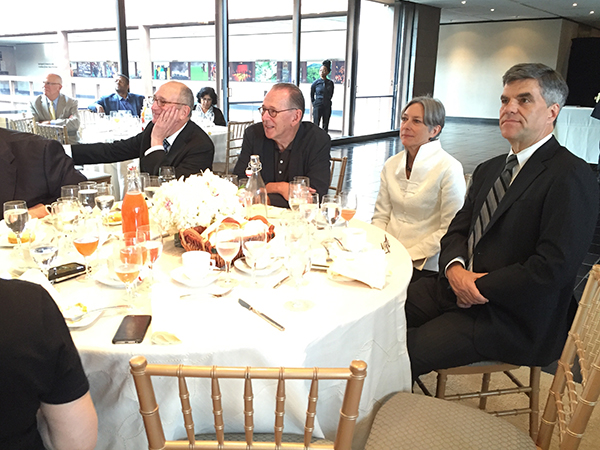 From the left, Michael Seltzer, Bruce Stuckey, Suzanne Siskel and Kerwin Tesdell
At right, Radhika Balakrishnan