Peter F. Geithner, Authority on Asia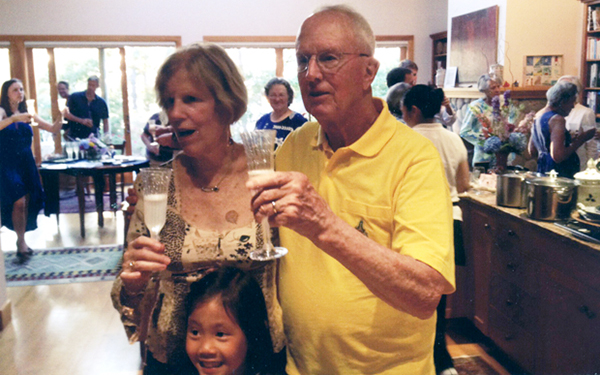 Peter Geithner and his wife, Deborah, during Peter's 80th birthday celebration.
Peter F. Geithner, who worked for the Ford Foundation for 28 years and was a former president of The LAFF Society, died July 29 at his home in Orleans, Mass. 
He was 84.
He was Ford's first representative in China and helped develop programs in support of education, public health and economic development there and in his positions as deputy representative in India, representative for Southeast Asia and program officer in charge of Developing Country Programs.
A full article on his life and achievements will be in the next issue of the newsletter.