Visit Our Facebook Page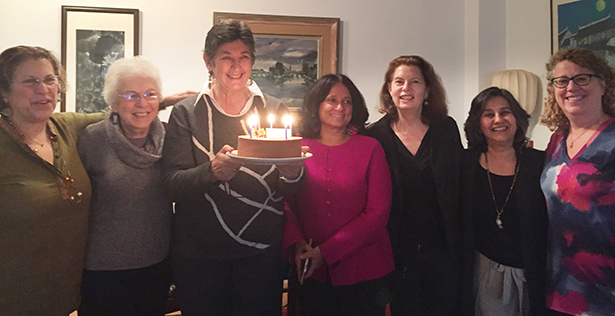 Lia Sciortino holds the cake at her birthday celebration.
Many of our members post photos on our Facebook page, personal notes on their lives and work, that are well worth checking out. Recent additions include:
Lia Sciortino, whose article on funding problems in Southeast Asia appears here (Wielding the Purse Streins of Southeast Asian Civil Society), celebrated her birthday in New York City with several Foundation friends.
Lia also posted pictures of herself and Peter Weldon meeting in Bangkok.
Allen Jenkins posted a picture of his daughter, who has received a prestigious honor as a student at Harvard University.
We have a photograph of the Cairo office staff in 1986 at a luncheon saying farewell to Judy Barsalou.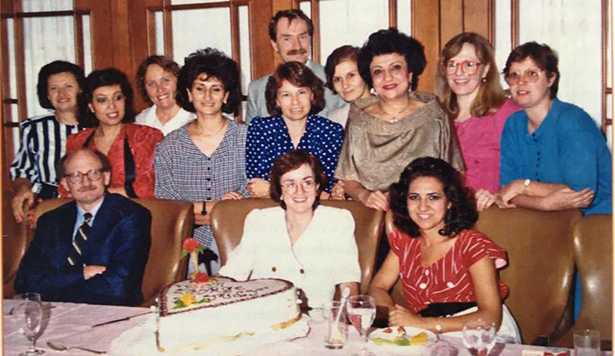 Cairo staff says good-bye to Judy Barsalou, front row center, in 1986.
And there are many pictures of LAFF events that have been written about in the newsletter over the past year, including the New York City chapter's event in May, Radhika Balakrishnan's participation in a forum at the Carter Center and the retirement party of Dianne DeMaria.
There is always room on our Facebook page for members who want to share moments in their lives.