A Beautiful Time For Dancers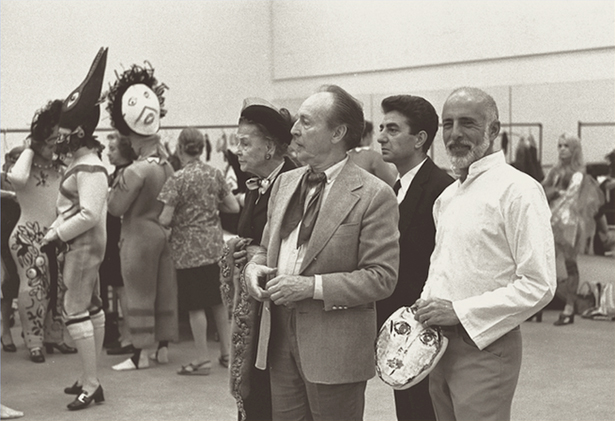 Costumer Barbara Karinska, George Balanchine, and Jerome Robbins in New York City Ballet rehearsal room during costume parade for Firebird, 1970. Photo: Martha Swope.
The book is a compilation of reviews, interviews and critical assessments he wrote during the 1970s, aptly described in the book's subtitle as Reflections on a Golden Age, while working for The Washington Star.
Two of the pieces will be included this fall in a volume devoted to dance in this country that will be published as part of the Library of America series.
Here are two excerpts from the book, which Gelles selected for the newsletter. In the first, he delineates with telling precision the artistry of Judith Jamison, who was a principal dancer with Alvin Ailey's American Dance Theater and vividly interpreted many of his works. The second is an appreciation of the singular work of Jerome Robbins.
"Judith Jamison is the essence of sensuality, an artist of deep spiritual resources and high temperament. No dancer has an impact more visceral…her presence is a singular mixture of joyfulness, personal dignity and an unbuttoned voluptuosity.
"In Cry…Miss Jamison gives a performance of spectacular intensity and passion. (She) is the essence of sensuality, she is an artist of deep spiritual resources and high temperament…."
"To simply say that Jerome Robbins' Goldberg Variations is a masterpiece, the most impressive ballet since Balanchine's Agon, is sadly insufficient, if perfectly true. Goldberg…is a work of transcendent importance. Though it deeply affects both the mind and the heart, its significance is greater than either the stimulation it offers or the sheer joy it affords.
"Robbins has re-invented the language, and with this supple new choreographic speech he has brilliantly summarized the story of dance…."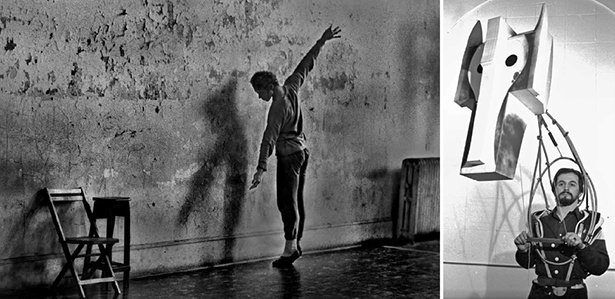 Merce Cunningham, left, in his studio, 1970. Photo: James Klosty. Robert Joffrey testing a costume designed by Pablo Picasso for Leonid Massine's Parade, 1973. Photo: Jack Mitchell.