Dianne DeMaria's Retirement Party
Dianne DeMaria made a lot of friends during 44 years at Ford, and it seemed that most of them were there to celebrate with her at her retirement party February 1 at the Foundation's temporary headquarters in New York City.
She started at Ford in 1973 as a member of the Secretarial Reserve and retired at the end of last year after having worked several years as an executive assistant in the offices of several vice presidents and then as executive assistant to the Senior Advisor for Global Strategy in the office of the president.
For the year before she retired, Dianne was the Staff Events Coordinator for all events under the Employee Recognition Committee.
Dianne had earned an associate's degree from Kingsborough Community College when she started at Ford and for the next several years, by taking evening classes, earned a bachelor's degree in English from Pace University and a master's in liberal studies from New York University.
During her party, she was presented a crystal bowl to honor her long service, and these are just a few photographs of those who were there to enjoy the moment. Many other pictures are posted on The LAFF Society Facebook page.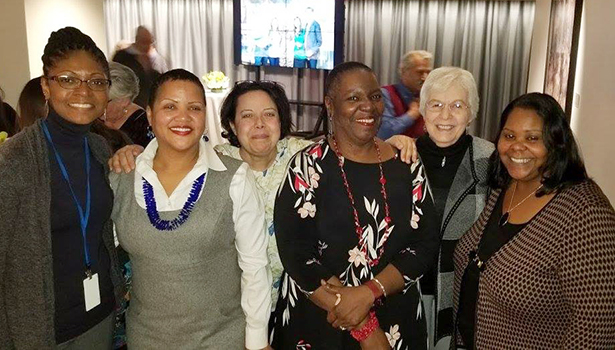 From left, Keren Orr, Sharon Ebron, Laurice Wassef, Nedra Gathers, Nellie Toma and Kathy Lowery.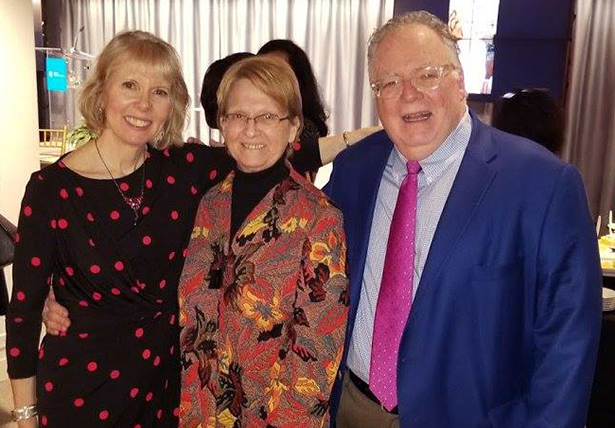 Dianne, on the left, Sharon Geremia and Christopher Harris.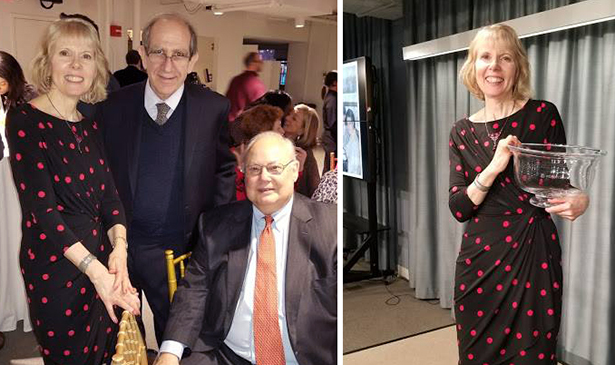 Dianne, on the left, Barron "Buzz" Tenny and Barry Gaberman.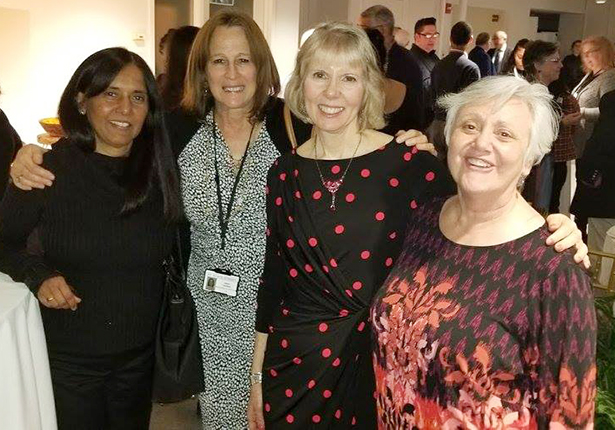 From the left, Archana Gogna, Pat Addeo, Dianne and Carol Arnold.