Constance Hall Buchanan Memorial will be held online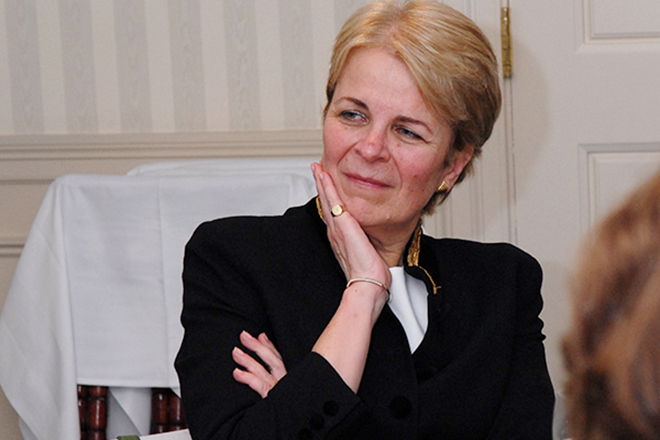 Constance Buchanan in 2006. Photo by Steve Gilbert.
A Service in Thanksgiving for the Life of Constance Hall Buchanan, Monday, November 23, 2020, 12:30 pm (EST)
Constance Hall Buchanan served as director of the Women's Studies in Religion Program and Associate Dean of Harvard Divinity School from 1977 to 1997. A trailblazer, whose leadership helped steer the school toward a more inclusive future, she inspired countless students, visiting scholars and colleagues. After her time at Harvard Divinity School, she continued her transformative influence on the study of religion as a Senior Program Officer at the Ford Foundation.
We look forward to gathering to celebrate Connie's inimitable spirit with the many people whose lives she changed for the better.
—Ann Braude and Karen King
Ann Braude, Director, Women's Studies in Religion Program and Senior Lecturer on American Religious History; and Karen King, Hollis Professor of Divinity.