Program Associates: A "Journey" Begun at Ford
A panel of five former and current program associates at the Ford Foundation discussed their work at the Foundation and its impact on their professional lives at the fall meeting of LAFF's New York City chapter, held September 18 at the New York headquarters building.
Among the topics they pursued was how their tenure at the Foundation helped them find their "passion in life" and how it shaped their "career journey".
They shared examples of their work at the Foundation and after, discussed how the skills developed during their time at Ford have shaped them in their current work, provided thoughts on where those experiences and skills are leading them and provided insights on the world of philanthropy in general, its challenges and prospects.
The moderator of the panel was Michele Kahane, a former Foundation program officer and now a professor at The New School in New York City.
The panelists were: Jule Hall, currently a program assistant in the Foundation's Gender, Race and Ethnic Justice program, Raquel Mazon-Jeffers, senior healthcare program officer at the Nicholson Foundation, Anne Stuhldreher, the first-ever director of financial justice for the city and county of San Francisco, Altaf Rahamatulla, a program officer at the New York Foundation, and N. Bird Runningwater, a program director at the Sundance Institute who joined the discussion through a video connection.
Michael Seltzer, president of the New York chapter and a member of LAFF's executive committee, arranged the meeting.
A two-hour video recording of the discussion and the question period that followed is available at: shorturl.at/dijA3
________
From the left: Michael Seltzer, Raquel Mazon-Jeffers, Michele Kahane, Jule Hall,
Altaf Rahamatulla and Anne Stuhldreher.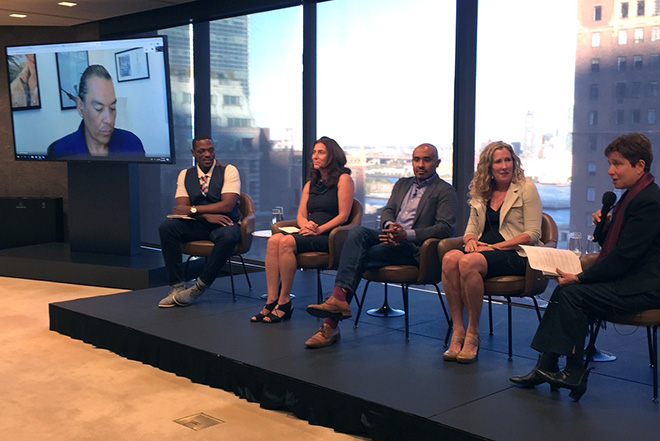 ________
N. Bird Runningwater is on the screen, with the other panelists, from the left, Jule Hall, Raquel Mazon-Jeffers, Altaf Rahamatulla, Anne Stuhldreher and the moderator, Michele Kahane.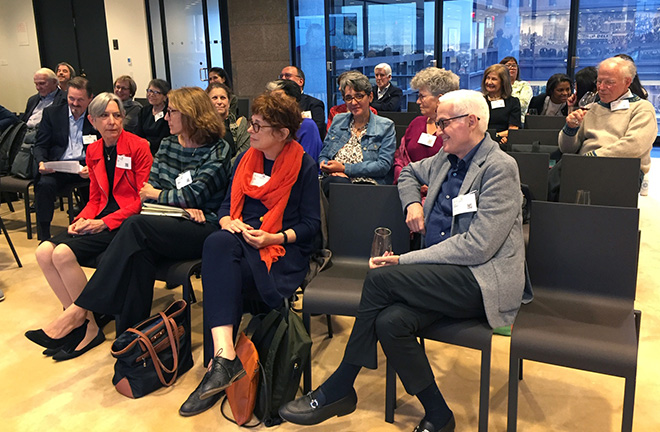 ________
The audience, with LAFF's co-presidents in the front row: Suzanne Siskel, on the left, and Betsy Campbell, with Jan Jaffe and John Naughton.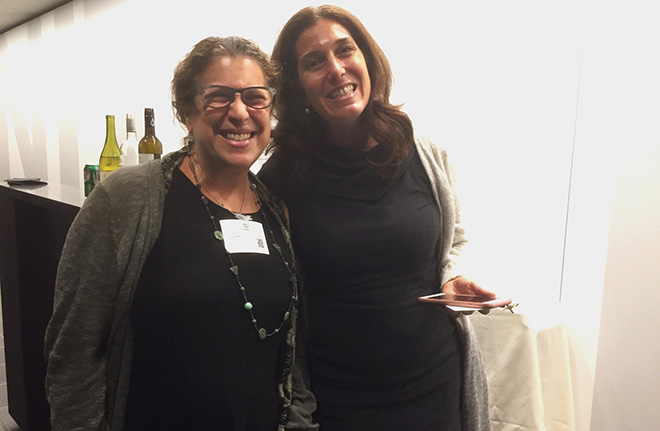 ________
Joan Kaufman and panelist Raquel Mazon-Jeffers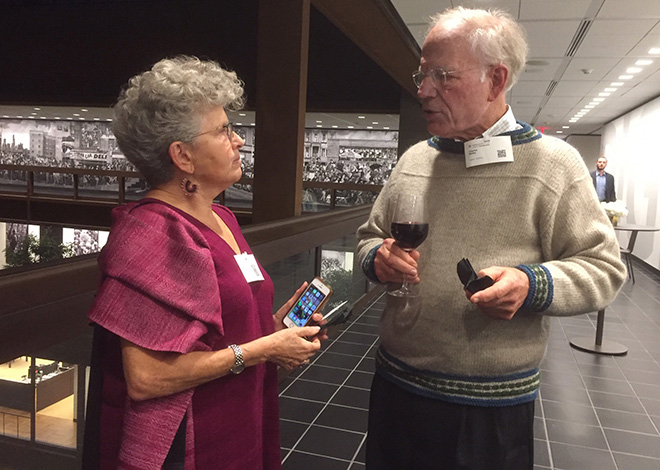 ________
Lucy Atkin and Charles Bailey